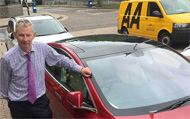 14 January 2020
The AA has called on government to scrap VAT on electric cars in a bid to encourage more drivers to switch to Electric Vehicles (EVs).
In a recent poll of 17,500 AA members, 61 per cent viewed such a move to be 'influential' in moving away from internal combustion engines.
When dissecting the age groups of respondents, 59 per cent of the over 65s polled said scrapping VAT would be a strong factor in making them switch to EVs, while 74 per cent of younger drivers (aged 18 to 24) agreed.
Edmund King, president of the AA, said: "The UK car park needs a shock to the system. Eight out of 10 drivers say improving air quality is important to them, but they are confused by current policies and as such many have stuck with older, more polluting cars."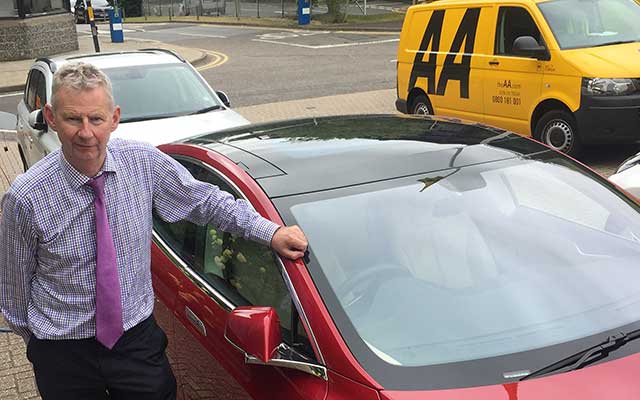 King added: "A combination of the climate change emergency and local councils setting up vastly different Clean Air Zones, means that many drivers feel under pressure to change but can't no matter how much they try.
"Drivers want to amplify their wishes to go electric. We hope by plugging this idea the country will unite and deliver positive change."
King also believes the Fleet market should be financially incentivised following pre-election messaging by seemingly every political party in the UK to push forward the demise of new combustion engine car production. "It is one thing putting a finger in the air and saying the sale of combustion engine cars should end in 2040 or even 2030 or earlier but it is quite another thing explaining how we will get there. Yes, the SMMT show us that the market share for new EVs has jumped from 0.8% to 2.2% between 2018-2019 but that is still dwarfed by the 60.1 % petrol and 31.5% diesel sales for new cars," he said.
The climate crisis is real, and all sectors should be working flat-out to encourage and speed up change to reduce Co2 output and indeed to improve air quality. But we need practical medium and long-term plans to help achieve those targets rather than the targets becoming benign aspirations.
The easiest way to do this is to give big incentives to fleets to go electric because the new fleet car of today is the 'new' used car in two or three years.
Norway Incentives
Norway's target was that all new cars sold by 2025 should be zero emissions. Yes, a very ambitious target but Norway started down this path earlier and indeed put their money where their mouth is. Incentives for EVs have included:
No purchase or import taxes
Zero VAT rather than normal 25%
No annual road tax
No charges on tolls or ferries until 20-017 Then 50% off ferries and tolls from 2018
Free access to bus lanes
Company car tax reduced
Scrappage schemes for vans
Zero rate VAT on leasing EVs
We are not Norway and the incentives have cost a fortune, but per capita Norway now has the biggest concentration of EVs anywhere in the world.