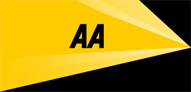 1 April 2020
The AA has published a trading update ahead of its full-year results.
Unaudited figures state the group's revenue increased 2% from £979 million for the year ended January 2019 to £995 million for the year ended January 2020.
Their insurance arm showed a 19% growth in motor policies to 869,000 (FY19: 731,000). Home policies also grew by 2% growth in home policies
to 844,000 (FY19: 830,000).
The average income per motor and home policy including income from underwriter and Accident Management business was up 4% to £83 (FY19: £80)
They also recorded a strong conversion rates of 36% (FY19: 25%) into their Roadside business.
In total, profit before tax more than doubled, jumping from £53 million to £107 million, over the previous year.
COVID-19 Coronavirus Outbreak
Regarding the Covid-19 pandemic, the trading update stated:
"The AA provides an essential service and we have initiated a number of actions across our Roadside and Insurance businesses to ensure the continuity of our operations and services.
"We have put in place appropriate safety protocols across the Group including the implementation of an extensive programme of home working which has enabled the temporary closure of all of our offices with the exception of Oldbury, our emergency contact centre.
"To date, the spread of Covid-19 has not impacted the Group materially but there continue to be risks, including disruptions to our operations and, consistent with the rest of the market, there can be no certainty as to the future impact."