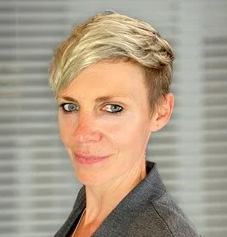 22 September 2020
Following the announcement by Activate Group to creation of a new bodyshop division called Activate Accident Repair in June 2019, today they are set to invest £15 million to expand their operating by opening a further 15 technology-led sites in rapid succession and creating over 750 jobs.
Activate Group, founded in 2015, specialises in accident management services and partners with some of the country's best-known corporate fleets and insurers to service hundreds of thousands of claims a year.
Launched in 2019, Activate Accident Repair meets customer demand for high-quality vehicle repair solutions in urban areas, where demand is at its highest.
Activate Group, CEO, Hannah Wilcox, said:
"We keep a close eye on the market and have taken the strategic decision to build rather than acquire so that our commitment to technology-led services, highly trained teams and focus on the customer experience remains at the core of our offering."
To drive the expansion, the group is pleased to announce the appointment of Victoria Turner (pictured) to the role of CEO, Activate Accident Repair.
Victoria brings extensive experience in the repair and insurance sectors where she has held several senior-level business roles.
Victoria will lead the Activate Accident Repair board, reporting to Hannah Wilcox at a group level.
Peter McAninch will take on the role of COO, Activate Accident Repair, transferring from Activate Group.
Peter brings substantial experience running multi-site body shop operations in the UK and Australia for fleet and insurers. He will join Turner's leadership team working to deliver the rapid roll-out of new sites under the stewardship of Activate Group's Non-Executive Chairman, Paul Pancham.
Pancham said:
"Hannah has a clear vision of what she wants to achieve for our customers and shared a compelling investment case with the board that we are in full support of.
We firmly believe that expanding Activate Accident Repair and investing in technology-driven solutions, as capability and capacity in the sector shrinks, is the right thing for our customers, our people and a sustainable future."
With sites already in Birmingham, Glasgow and Leeds, the second phase of investment announced today will also see the division expand its offering to cover mobile repair alongside on-site passenger car and LCV repairs.
Wilcox explained:
"We are doing this to look after our customers.
By investing and expanding we can deliver even better service outcomes. And with the greater visibility ownership affords, we can drive cost and service benefits through the repair journey offering a greatly enhanced customer experience."
The division has already proved a success with its fleet and insurance customers, achieving an average Net Promoter Score (NPS) of 78 (YTD), topping out at 84 during lockdown.
Wilcox said:
"When we started Activate Accident Repair, we focused on offering the highest standards in customer care and our NPS results suggest that we are delivering on the promise.
We use technology to enhance the customer experience and are putting this at the heart of the operation by integrating Activate Accident Repair's systems with our other businesses to generate real-time reporting that enhances the overall customer journey.
"We'll carefully select locations for new sites based on customer's requirements for increased capacity. And thanks to several recent new customer wins, we're continuing to grow, by the end of 2020 volume will have increased by 100% (YoY), which means there is more than enough work for our approved network and our own body shops too."
All Activate Accident Repair Centres will be equipped with the latest technology, including ADAS reset and all safety features for conventional and alternative fuel vehicles. In addition, the sites will have a fast-track repair lane for non-structural repairs to reduce key-to-key times on smaller jobs.
The Centres also work to a set of green repair principles.
Wilcox explains:
"This helps reduce our environmental impact while also offering additional cost and time benefits.
It starts with repairing over replacing parts wherever its safe to do so, using techniques like miracle pull on steel panels and plastic repair on bumpers.
"We've also invested in energy efficient technology like UVB lamps, UV primers and heat recycling in our paint ovens to reduce the time it takes to complete jobs. And we can leverage our strong green and alternative parts supply chain too, through sister company Sopp Parts.
"This approach not only benefits the environment, but our customers too, helping us to deliver a standout service each and every time."