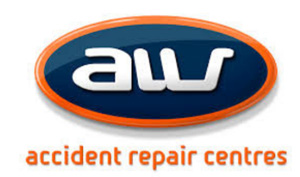 8 June 2020
Andrew Walsh, the founder and CEO of AW Repair Group, shares his thoughts about the safe recalibration of Advanced Driver Assistance Systems (ADAS), which was the hot topic of a webinar last week.
AW Repair Group's Founder and CEO Andrew Walsh was delighted to be on the interview panel to share the company experiences.
With the company's prestige manufacturer approved site in Sleaford, Lincolnshire, AW Repair Group has experienced a high level of assistance systems which are becoming more complex.
During the webinar, hosted by Thatcham Research and titled ADAS – Challenge or Opportunity, Andrew joined chief technical advisors and was able to give an 'on the ground' point of view for recalibrating and recoding ADAS following an accident.
"Training and awareness is key," said Andrew. "Some of the complex systems are not easily or obviously identifiable. A trained technician who has taken the vehicle apart and knows exactly what has been disturbed is absolutely the best placed person to know which recalibrations will be required."
With customers purchasing their vehicles often due to driving aids such as lane assist, accident avoidance warning and autonomous braking it is essential that radars and camera sensors are recalibrated or recoded correctly to ensure the vehicle is returned to its pre-accident condition and in full working order to protect the integrity of the vehicle.
"Some bodyshops may choose to outsource recalibration to the dealer or mobile solutions but we feel it is our Social and Corporate Responsibility to ensure we have the technical skill and knowledge in house to deal with this ever-growing area of the modern vehicle," said Andrew. "Our investment in equipment and training throughout the group is significant and we have seen real tangible benefits including efficiencies in production planning and accurate completion dates and not having to rely on the time frames of third parties."
The full debate can be viewed at: Repair and ADAS: challenge or opportunity?