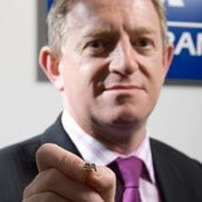 19 February 2019
On 18th February, AXA UK submitted to the Law Commission of England and Wales and Scottish Law Commission a consultation on Automated Vehicles.
Here is the view of David Williams, Technical Director, AXA UK on what has happened in the world of #DriverlessCars in 2019 so far!
We are only in February…but the world of driverless has started 2019 at a blistering pace. Whilst manufacturers, insurers and tech boffins have been wading their way through the Law Commission's consultation into the legal framework on automated vehicles (AVs), the Government also announced further support and new guidelines for safe trials.
Government announces new support for the advanced trials of AVs
Earlier this month, the Centre for Connected and Autonomous Vehicles (CCAV) announced measures to cement the UK's position as a world leader in trialling driverless technology. After listening to industry feedback, the Government is now developing a process to support the advanced trials of AVs and importantly, strengthening the testing guidelines outlined in the AV code of practice.
The code of practice, first published in 2015, provides guidance on the trialling of AVs on public roads in the UK whilst making clear recommendations for maintaining safety and mitigating risks.
So, what is actually new? Well, organisations carrying out trials would now have to publish safety information, performance reports and carry out risks assessment before trials can take place. These new requirements will increase safety by helping to create even more transparent and rigorous testing.
Considering the speed this technology is developing at – and that one of the main benefits of AVs is the potential to reduce accidents on our roads – it's essential that driverless cars have the highest safety standards possible.
The Law Commission's Consultation on Automated Vehicles
I know it might not sound as exciting as trials and tech, but as driverless cars are rapidly becoming a reality, it is right now that we need think about the legal aspects of this technology.
CCAV requested the Law Commission to consult on the safety aspects of AVs, issues of criminal and civil liability and any adjustments to current road rules that might be necessary. The consultation had 46 detailed questions (yes, only 46…) on areas ranging from the responsibilities of a human user to the need for data retention.
At AXA UK, we've formed our understanding of this technology through our role on five different government-backed driverless cars projects, and so we responded to the Commission's consultation.
Don't have time to read our 15-page response? Didn't think so…! To make it a bit easier, I've picked out the three key themes we've tried to get across to the Commission. First, access to data and a transparent framework for effective data governance is fundamental for establishing liability and accurate risk modelling. Therefore, focus must now turn to the data and connected element of AVs. Second, the legal and regulatory framework must clearly define the responsibilities of the users of AVs and any changes to the current road safety regime. Third, to build trust in automated technology and ensure its safe usage, consumers must be educated on their responsibilities as an AV user, how the equipment should be used and the regulations attached to them.
It's been a busy start to the year for driverless cars and there is no sign of slowing down…if you want to keep up to date with AXA UK's involvement, follow us on LinkedIn @AXA-UK or on Twitter @AXAUK (or my Twitter @AXADavidW)
Source: LinkedIn