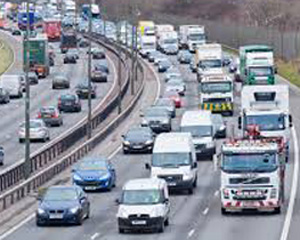 28 April 2021
RAC warns traffic will be 'Double Busy' this weekend, reports Insurance age .
Here at Trend Tracker we have been predicting a continued climb in repair volumes through April and May, as discussed on the recent ARC360 webinar – 'Reasons to be cheerful' .
Our recent discussions highlighted trends in various data sources, including Apple mobility, Tom Tom, Audatex, CAPS and now the RAC latest report.
RAC highlighting the appetite to take trips exceeds Easter, with the survey of 1,000 drivers suggesting an estimated 62% more leisure trips are planned this coming bank holiday weekend than four weeks ago.
Look out for further Trend Tracking in our forthcoming report, register here for 25% discount (first 50 registered).