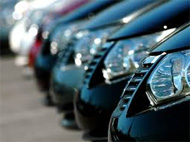 29 March 2021
Financial Times reports that Cazoo, the UK-based online retailer of used cars, is set to go public in the US at an $8.1bn valuation as it looks to disrupt the Used car market.  Europe's £500bn used car market is "ripe for digital disruption", Cazoo says, as customers become more comfortable spending sums as much as its average selling price of £12,453 online.
Its equity valuation would be more than three times the $2.5bn price at which Cazoo last raised capital privately in October.
Alex Chesterman, who previously founded property site Zoopla and online DVD rentals service LoveFilm, launched Cazoo's service 16 months ago. The company expects sales, which hit £162m last year, to rise to almost $1bn this year after delivering more than 20,000 used cars to customers.
Cazoo will raise about $1bn in gross cash proceeds from the deal, it said on Monday, as it pitches investors on plans to expand across Europe and launch a new subscription service. However, it does not expect to be profitable on the basis of earnings before interest, tax, depreciation and amortisation until 2024.
"We are investing in growth. We have a very clear path to profitability over time," Chesterman said. "We have raised enough, we believe, to get us to profitability and beyond."
Chesterman said that the UK and Europe were more attractive markets for selling cars online than in the US, due to population density and logistics, driving ebitda margins of 8-10 per cent in the long term.
The deal is expected to close in the third quarter of 2021. Cazoo will remain headquartered in the UK after the transaction completes.