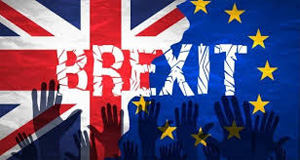 29 March 2019
Dr. Stephen Evans, Chief Executive at 96 SAE Ltd, has written a paper analysing the potential impact of leaving the EU as it remains unclear how Brexit will shape the country.
He states that at time of writing, one of the potential outcomes is the UK will exit without a deal and become reliant on World Trade Organisation ("WTO") terms which would impose tariffs on a variety of goods imported and exported, including motor vehicles. This would see the costs faced by credit hire operators rise significantly, driven mainly by:
Higher new vehicle acquisition costs, caused by a 10% tariff on imported vehicles;
Reduced future disposal values on existing and future vehicle fleets as a consequence of the predicted economic slump;
Increased fuel costs which will reduce the number of driven miles and therefore reduce the population of vehicle accidents;
Increased cost of parts required for repairs with potential delays in supply resulting in increased repair costs and longer hire periods, and
Increased costs of fleet insurance and insurance administration charges for hirers seeking to take vehicles to Europe.
Of all of the above factors, the biggest threat to the credit hire operator is an increase to its cost of sale from rising vehicle prices. The Society of Motor Manufacturers and Traders has indicated that new vehicle prices will rise by £1,500 to £1,700 under WTO terms – something a number of OEMs (including Porsche) have already warned publicly.
A rise in vehicle prices will either drive down margins, many of which are already lean, or increase the true cost of vehicle hire – worsening any pre-existing tension between the credit hire industry and insurers.
The GTA Rate
The settlement rates agreed between insurers and credit hire operators, as part of the Association of British Insurers General Terms of Agreement ("GTA"), were last reviewed five years ago in July 2014. This suggests one of several possibilities.
Either insurers have been successful in refusing to allow the costs of credit hire to creep up within the GTA, or
Insurers have managed to exert fundamental control over the behaviour of the sector, or
The credit hire industry has taken a more collegiate approach to limiting the recoverable rate for claims settled within the GTA.
Were the UK to leave the EU without a deal, the likelihood is that absent the GTA rate review process being reactivated and rates being revised upwards, credit hire margins will be further depressed as credit hire operators absorb greater operating costs. The sector could also see the basic hire rates recoverable outside of the GTA increase, which would reduce the attractiveness and effectiveness of the GTA protocol and cause a rise in litigation volumes.
Even those credit hire companies operating with protocols negotiated outside the GTA risk an impact to their economic model if their protocols do not allow negotiating new rates as a result of drastic changes to the macroeconomic landscape.
A number of hire companies and credit hire operators have already adopted defensive measures. One particular credit hire company has extended the cycle time for its existing fleet i.e. avoiding scheduled disposals for fear that the supply, price and funding terms for replacement vehicles might shortly prove problematic. Whilst a logical reaction, the strategy poses the risk of some negative outcomes.
Traditionally, the size of vehicle fleets in the credit hire market contracts in the summer months and expands in winter. Retaining a higher level of fleet than is needed for the lower seasonal demand carries its own financial risks, either in terms of excess cost for a reduced revenue stream, or the potential double-whammy risk that used vehicle values will fall dramatically in the event of a no-deal Brexit and when that surplus fleet is disposed that the excess impairment charge will be material.
The last major revaluation of vehicle fleet holding costs that I lived through occurred in December 2008 at the start of the global recession. Accident Exchange, then one of the larger credit hire operators, published its assessment on the impaired value of its fleet, and applied a revaluation charge of an additional 18% (c£19.6 million) above its normal depreciation charge whilst also seeking to avoid £40 million of future vehicle purchase commitments. At the same time, many of those engaged in the rental and credit hire sectors adjusted their purchase strategy from direct ownership, a mechanism where they took the risk of a profit materialising on disposal, to leasing where they abandoned the upside opportunity of making a profit by passing the risk to a leasing company in exchange for a higher monthly unit cost.
The Basic Hire Rate
Of course, it is well known that the recoverability of the rate charged by a credit hire company is set by reference to the basic hire rate available from conventional daily rental companies. And so, it may be worth reflecting on how they have fared in the run up to Brexit in order to predict whether basic hire rates are likely to change.
Two of the larger daily rental companies with exposure to credit hire are Europcar and Enterprise although it is only Enterprise that is directly active in the credit hire sector. Europcar is predominantly a sub-contract supplier to the sector, like Thrifty and Avis, providing vehicles to other credit hire operators for onward rental to their customers.
Europcar
Europcar announced in its accounts for the year-to-December 2017 that they had reserved £38 million as compensation for consumers who had been incorrectly overcharged for repairs following a hire – a practice first exposed by the Daily Telegraph, and which lawyers described as "fraudulent".
This provision of £38 million turned a profit reported by Europcar of £14.7 million in 2016 to a loss of £36.4 million in 2017. In addition, £38 million represents over 11% of Europcar's reported UK rental turnover. This demonstrates how significant any incremental revenue associated with vehicle damage is for daily rental operators and why headline basic hire rates are not as attractive to consumers as they might first appear, something recently addressed by the Competition and Markets Authority to ensure that rental companies provide clear and unambiguous detail on their web sites of both the actual and the potential liabilities from hiring a car.
Taken with the macroeconomic issues of a potential rise in vehicle prices and costs of ownership, it seems likely that to return to profitability, Europcar, will have to either cut costs or increase its basic hire rates. If the latter, then credit hire companies could indirectly benefit from an increase to the recoverable basic hire rate.
Enterprise Rent-A-Car
Enterprise has been forecasting a series of economic pressures capable of impacting the industry whether the UK leaves the EU with or without a deal. It foresees a likely rise in fuel and vehicle prices, an increase in service and repair costs of 10% over the year, and disruption to the supply side of the repair industry caused by part delays.
As the largest privately-owned daily rental operator in the world, Enterprise has a cushion to protect its customers from some of the increased cost pressures, but it would be illogical to expect it to not react in the same way as its peers with a determination to pass on any increase in costs where it is able to do so.
The British Vehicle Rental and Leasing Association ("BVRLA") 
BVRLA, the rental industry trade body, issued its own advice to its members in December 2018 acknowledging that the rental sector has an annual turnover of over £5 billion, buys 400,000 vehicles per year and delivers flexible, affordable transport to millions of people and businesses.
It highlighted working capital liquidity as a major risk and advised its members to stay close to their funders (both working capital and asset funders) in order to ensure that if lenders were forced into changing their portfolio mix or appetite for the sector following Brexit – alternate funding arrangements could be explored so that future vehicle acquisition plans were not unfunded.
The BVRLA also confirmed the view that in the event of a no-deal Brexit, foreign vehicle manufacturers might be less inclined to supply large volumes into the UK, and that vehicle prices would rise by between £1,500 and £1,700 per unit. It also forecast delays in the availability of parts and anticipated price increases of around 4.5% for parts and delays if there was any disruption to their current distribution and supply systems. Both of these factors could eventually impact the cost of vehicle repairs and the length of hire periods increasing the pain for insurers addressing credit hire and repair claims.
Conclusions
Logic would suggest that the credit hire trade body, the Credit Hire Organisation ("CHO"), has identified these same issues for its members and is lobbying insurers within the GTA to review rates that have not changed for almost five years.
If not, individual credit hire operators need to evaluate their position and determine the potential impact on margins in the event of a no-deal Brexit. For insurers, the implication is that the costs of repairs and the hire associated with those repairs is likely to rise and, from experience, that is something that insurers have never been welcomed.
On this occasion, however, the changes are likely to be driven by macroeconomic features associated with Brexit and so, more than ever, an analytical and coherent approach to pricing needs to be pursued.
About the author
Dr Stephen Evans obtained his PhD from the Institute of Criminal Justice Studies at the University of Portsmouth following a four-year research project into the impact of the Insurance Fraud Enforcement Division ("IFED") on non-insurer victims of fraud. His research identified the likelihood that IFED would make it harder for non-insurers, especially those that self-insure their fleet or insure with a large per claim excess, to prosecute fraud offences committed against them and would create a favourable environment for those fraudsters to exploit those non-insurer fleet operators and gain impunity from prosecution.
Dr Evans is arguably one of the UK's foremost experts in the credit-hire market. Having cut his teeth in the embryonic era of the sector in the 1980s, he became a leading figure helping to shape basic hire rates, litigation protocols and steering the debate around the GTA, which governs the relationship between insurers and credit-hire providers.
As a former Chair of the credit-hire industry trade body, he served on the technical committee of The GTA assisting in the evolution and deployment of the GTA protocol between 2005 and 2016.
In addition, Dr Evans has given written and oral evidence on the cost and propriety of credit hire to legislators and regulators including The Office of Fair Trading, Competition and Markets Authority, House of Commons Transport Select Committee and the All-Party Parliamentary Group on Insurance and Financial Services.