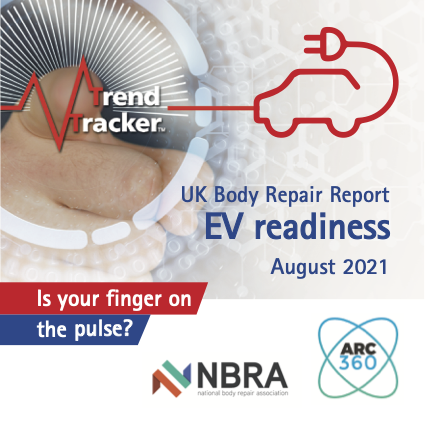 1 July 2021
Trend Tracker has started the compilation of the forthcoming EV readiness report.
To accompany an exclusive consumer survey, conducted by data partner Consumer Intelligence they have also launched a survey today into the Insurance claims industry.
This survey is conducted in collaboration with ARC360 and NBRA and invites responses on EV readiness, the impacts on the industry today, how this will change and what opportunities this brings.
Access and complete the survey here .