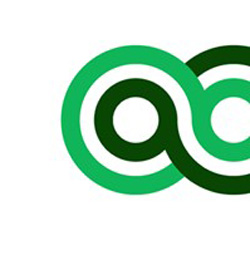 24 October 2019
Today, Green NCAP releases its third and final round of the year, with three cars being rated in Green NCAP's wide range of laboratory and road tests. The Arona, SEAT's mini crossover, gets 4 stars in its 1.5 TSI form. Škoda's large family car, the Octavia TDI DSG, scores one less and FIAT's Panda in CNG mode achieves only two stars.
The SEAT Arona, a small petrol SUV, is the champ of this batch and scores nearly full marks for Clean Air, with an index of 9.8 out of 10. But with an Energy Efficiency Index of 6.1, the Arona's overall rating is limited to four stars. All tests were adequate except for the high-load highway assessment, where it drops to marginal and so misses out on the fifth star. All in all, a strong performer in Green NCAP's tests.
The third generation Škoda Octavia, tested with a 110 kW 2.0 diesel engine, is an average performer. With exhaust gas recirculation, selective catalyst reduction and a diesel particulate filter, the Octavia hits the three-star level both for Clean Air and for Energy Efficiency.
The final and last car was the FIAT Panda, previously tested as a Euro 6b-compliant version in full petrol mode and now as Euro 6d-Temp bi-fuel form: compressed natural gas (CNG) and petrol. FIAT expects the car to be driven on gas most of the time and on this fuel the car performs adequately. But with a generous 35 litre petrol tank, the Panda was also tested on this secondary fuel and was found wanting. Control of some pollutants, most notably particulates, was poor in petrol mode and the Clean Air index fell to the two-star level and dictated the overall rating. Energy efficiency was better, an index of 4.9 meeting three-star requirements.