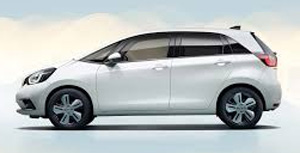 23 October 2019
Honda, the Japanese automotive manufacturer, has brought forward its original plan to move away from petrol-only and diesel-only by three years to 2022, from its previously announced target of 2025. Honda said it will sell only electric and hybrid vehicles in Europe starting in 2022.
The manufacturer said it will "electrify" all of its models sold in Europe within the next three years, which includes making many models hybrid.
Honda (HMC) said that the accelerated timetable reflects its confidence in green technology and regulatory changes that have upended the industry in Europe.
"The pace of change in regulation, the market, and consumer behavior in Europe means that the shift towards electrification is happening faster here than anywhere else," said Tom Gardner, senior vice president at Honda.
The carmaker said it will launch six new models in Europe over the next three years in order to meet its goal, including a hybrid version of the Jazz that goes on sale next year.
The race to cleaner cars is underway globally, and automakers are investing heavily to avoid getting left behind.
Factories are being overhauled to produce new models, and automakers are snapping up batteries. One of the biggest drivers is the need to meet strict emissions standards in China and Europe.
German carmaking king Volkswagen (VLKAF) is spending €30 billion ($34 billion) over the next five years to make an electric or hybrid version of every vehicle in its lineup, and it plans to launch 70 new electric models by 2028.
South Korea's largest car company, Hyundai, said last week that it planned to invest 41 trillion won ($35 billion) into electric cars and autonomous driving by 2025. Hyundai (HYMTF) plans to release 23 kinds of electric vehicles by then, making up roughly half of its new lineup.
By 2040, electric cars could make up 57% of all passenger car sales worldwide, according to an analysis by Bloomberg New Energy Finance.