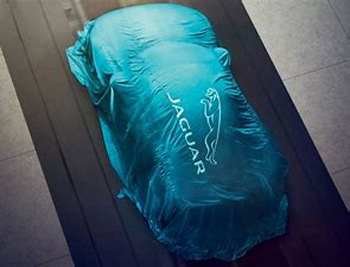 15 February 2021
Jaguar Land Rover (JLR) has today announced their Jaguar luxury brand will be all-electric by 2025. Meanwhile, its Land Rover brand will release its first all-electric vehicle in 2024, the first of six fully electric models planned for release over the next five years. JLR's transition will be funded by a £2.5 billion (around $3.5 billion) a year investment into electrification and related technologies, Bloomberg reports.
The battle for market share in the electric luxury car sector is hotting up after JLR's plans were revealed as part of a shift for the company to become a net-zero-carbon business by 2039.
JLR, which is owned by Indian group Tata Motors, said Jaguar will lead the way with a complete electric vehicle (EV) range within four years, whilst the Land Rover brand will introduce six pure electric variants in the next five years, with the first due in 2024.
Chief executive Thierry Bolloré said: "It's time to re-imagine the next chapter for both brands… British brands steeped in a rich tapestry of timeless designs. Together, we can design an even more sustainable and positive impact on the world around us.
"We will reposition Jaguar in a different manner. Land Rover is the top of the top; Jaguar would be different."
On Twitter, Boris Johnson welcomed the news and said it was "a brilliant example of British engineering leading the industry to a cleaner future".
Jaguar Land Rover's plan will set up Jaguar as a "high-end competitor to Tesla", says The Daily Telegraph.
The advantage JLR has is that Jaguar is still a premium car brand, allowing it to charge the high prices necessary to cover the cost of modern batteries. It also plans to share more technology with parent company Tata Motors to reduce development costs.
Jaguar's move into the luxury end of the electric market will be "incredibly difficult", said Jim Holder, editorial director of magazine Autocar.
"If it can pull it off then the prospect of making higher margins on fewer sales should be enough to sustain a brand that in its current form is ailing to the point of struggling to justify its existence. The fact that a significant proportion of its sales last year were electrified shows that the customer base is at least alert to the possibilities of these new technologies."
Carwow's Sepi Arani called it a "bold move" by Jaguar but one that "no doubt will prove fruitful as consumers look to reposition brand loyalty against the vastly changing backdrop of continued innovation."