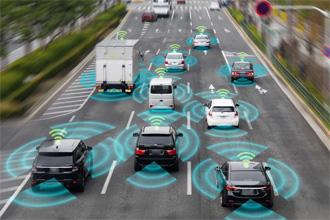 23 March 2021
Following the recent article from Paul Sell in Modern Insurance Magazine on how Connected Cars will impact the industry,  here is the latest development from Ford.
#FORDLiive is a connected uptime system which unlocks connected data to maximise productivity for Ford commercial vehicle customers, cutting downtime by up to 60 per cent.
Available for free on all connected Ford commercial vehicles – Ford state there will be 1 million in Europe by the middle of next year – FORDLiive uses data to streamline communication, enable proactive diagnosis and parts ordering, and display usage-based maintenance alerts to customers.
The latest trend in how Connected Cars are transformed into helpful, value added features for the customers to make their lives easier.