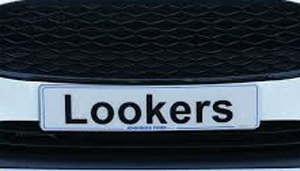 4 June 2020
Lookers PLC has announced cost-cutting measures to save the motor dealer £50 million per year, with at least 15 dealerships also being closed this year.
Lookers, like many other dealerships, reopened its showrooms on Monday 1 June, following the UK-wide COVID-19 lockdown. At the end of May, 66% of its roughly 8,100 strong workforce was on furlough, though this figure will reduce to about 55% in June.
On March 23, it temporarily closed all of its units but then opened 41 sites in April in order to provide parts and maintenance to essential workers.
The cost-cutting measures places 1,500 jobs at risk. A company statement said:  "The board has considered the future structure of Lookers in light of potential demand, a smaller dealership estate and the structural changes taking place across the industry. As a result, the group has taken the difficult decision to commence redundancy consultations across all areas of the group which could, subject to consultation, result in approximately 1,500 redundancies.
"The board has carefully considered all options and regrettably considers this action as being necessary in the current environment to sustain and protect the Lookers business over the long term. This restructuring could, subject to consultation, deliver annual payroll savings of approximately GBP50 million."
On May 18, Lookers began to implement a contactless vehicle handover in order to follow social distancing guidelines. Since then, it has "fulfilled a total of nearly 4,000 new and used retail vehicle orders".
"Following the introduction of new operating and social distancing measures to ensure the health and safety of customers and colleagues, the group reopened most of its dealership sales facilities on June 1," Lookers added.
"With the benefit of enhanced online functionality which the business has been implementing, in the last two weeks, the group has taken retail orders for 2,865 new and used vehicles which on a like-for-like basis represents approximately 51% of sales for the same period last year."
As part of a company probe, Lookers said 15 dealerships are on the chopping block, with a further 12 being eyed for "either closure, consolidation or refranchising". The measures, set to go ahead in the second half of 2020, will leave Lookers with 136 dealerships.