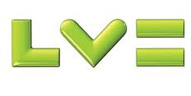 19 March 2020
LV= has announced its financial results for the year to 31 December 2019.
Within the results, the general insurer states that customer numbers have increased by 10% to 5.7 million. Gross written premiums are up 12% to £1.57 billion (FY 2018: £1.40 billion), excluding the discontinued commercial business lines and operating profit was £93 million, despite an adverse Ogden Discount Rate impact of £13 million. This compares to £107 million in previous year which benefited from £35 million Ogden release.
It also confirmed that Allianz UK finalised agreement to buy out remaining 51% of LV=GI and completed the acquisition of 100% of Legal & General Insurance Limited which it combined with LV=GI on 1 January 2020.
Steve Treloar, LV= General Insurance Chief Executive, said: "We're all living in unprecedented times and the impact of COVID-19 is being felt by every single one of us, both in our personal and professional lives. Our top priority is the safety of our colleagues, customers, and suppliers, and we're doing everything we can to support them at this difficult time.
"Now, it almost seems strange to discuss our financial results at a time like this but it's important that we still provide an update on how our business performed in 2019. I'm therefore pleased to say that our business performed well in 2019 and saw us achieve a robust profit and very strong underlying growth in revenue and customer numbers.
"We successfully delivered underlying premium growth of 12%, excluding discontinued business lines, to £1.57 billion (FY 2018 £1.40 billion). The number of customers we provide products and services to also increased across all product lines, growing by 10% to 5.7 million which is a significant achievement in what is one of the most competitive markets in the UK. Growth was driven by both distribution channels, with Direct business premiums up by 7% as a result of the success of new products, including Multi Car and Home Plus. The Broker business also delivered growth of 24%, excluding discontinued business lines, as a result of the successful migration of the personal lines business from Allianz which saw us broaden our distribution to 1400 brokers and double the number of products we offer across both car and home. A strong performance was also delivered in our specialist lines where we are now the number one insurer for motor homes, second largest for driving schools and third largest for motorbikes.
"Throughout the year, our products and services received a number of awards, with Which? naming us Best Insurance Provider of the Year at the 2019 awards and LV= GI ranking 10th in the Institute of Customer Service UK Customer Satisfaction Index. We also maintained our position as the top motor and home insurer in the annual Forrester Customer Experience Index. We're incredibly proud of these achievements.
"Our innovative new product for electric cars which was launched in April 2019 has also performed well with encouraging sales and we are well positioned for growth as this market expands.
"Throughout 2019, we focused a significant amount of time on creating an environment where our people, no matter their background, felt included and were able to succeed, and also ensuring that as a company we continue to operate in an ethical, environmentally friendly and sustainable manner. To achieve this, we appointed a new Corporate Responsibility Director who is responsible for delivering the strategy. Our progress in this area was also recognised as we were awarded 16th place in the Inclusive top 50 UK Employers List in 2019.

"While running the business and making sure we always put our customers and people first, 2019 also saw us undertake a number of transformational changes with Allianz buying out the remaining 51 per cent stake of LV= GI as well as acquiring Legal & General Insurance Limited (L&G GI)."
Kevin Wenzel, LV= General Insurance Chief Financial Officer, added: "In 2019, we maintained strong underwriting and pricing discipline as well as good cost control which resulted in us delivering a robust set of numbers. Claims inflation in motor continued to put pressure on profitability with significant increases in vehicle thefts and higher costs of vehicle parts due to increased technology in cars. This contributed to an overall level of claims inflation of around 6%. In response, our rates were increased to broadly maintain our current year motor loss ratio, and strong cost control improved our expense ratio by 0.4% to 21.7%.
"A new Ogden rate of -0.25% was announced which led to a £13 million strengthening of reserves in the year vs a £35 million release in 2018 when we had previously anticipated an Ogden rate of 0%. Putting this Ogden effect aside, the underlying COR improved by just over 1% to 93.8% (FY 2018 excluding Ogden 94.9%).
"Our levy to the Motor Insurance Bureau also rose due to these underlying claims cost pressures but despite this and the levels of claims inflation, operating profit for the year was £93 million (FY 2018: £107 million). Prior years contributed £52 million (FY 2018: £106 million).
"Investment returns at £32.6 million are significantly higher than last year (FY 2018 £8.3 million), with 2018 impacted by market movements on hedges protecting the Solvency II balance sheet.

"We are pleased with our financial performance given the one off Ogden adjustment, significant inflationary headwinds affecting our motor book and general market uncertainty. To deliver profitable growth against this backdrop sets us up well for 2020 as we look to continue to grow both organically and through the addition of the L&G insurance business to our portfolio."
Commenting on the future outlook of LV= GI, Steve Treloar concluded: "This is no longer a market where customers solely buy a product based on price and instead they are looking for a reliable company that they can trust and who they know will make things right when the worst happens. That's why our focus for this year will be on continuing to provide our customers with the good products and fantastic customer service they've come to expect from us, while at the same time ensuring we create innovative products to cater for the changing needs of our customers'.
"We know that this is a period of uncertainty for many of our customers and we'd like to reassure them that we're doing everything we can to ensure we provide them with the right support."