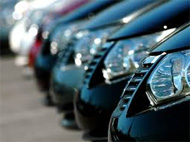 3 April 2020
Insurers are beginning to ramp up car insurance premiums as a result of recent changes to the Ogden discount rate
Motorists aged over 25 are noticing the highest increases to their premiums.
In the wake of the Ogden discount rate change, car insurance premiums have risen 0.7% in just three months – with prices now 2% higher than a year earlier, analysis1 from data analytics expert Consumer Intelligence shows.

However, these increases are not across the board. Motorists under the age of 25, for instance, have seen premiums plummet by more than a fifth over the same six-year period.

Increased premiums are being driven by the over-25 and over-50 age cohorts. In the past 12 months, both demographics recorded price rises of 3% and 3.6%, respectively. Today, drivers aged 25-50 pay on average £699 for their car insurance, with the over-50s forking out £407 annually.

Meanwhile, the under-25s witnessed premium falls of 3.2% over the same 12-month period. However, an average premium for this group works out at £1,673 – still considerably more than any of the other age demographics.
"Pricing at an overall level will be driven by claims experience and the impact of the Ogden discount rate," says John Blevins, pricing expert at Consumer Intelligence.

"Many insurers feel misled by the government and had planned for a more favourable discount rate being set," adds Blevins. "As such, premiums are being adjusted to compensate for the cash injections on to claims reserves made by many insurers."

Used as the basis for calculating personal injury claims, the Ogden rate was adjusted from -0.75% to -0.25% in August – much to the chagrin of some insurers. At first glance, the change appears modest but any movement of the Ogden rate is significant. And to compound the issue, many insurers had already priced in a 0%-1% move. The new -0.25% rate equates to higher-than-anticipated compensation payouts for accident victims.

Some insurers, though, have actually benefited from the Ogden change – as they've based their pricing on the old -0.75% rate. It means they could be in a position to offer premium reductions going forward.
Long-term view
Average overall premiums have increased 22.6% since October 2013, when Consumer Intelligence first started collecting data. This is still 10.1% off the peak pricing of September 2017, but prices are once more on an upward trajectory.
Telematics keeps pricing in check for young drivers
Telematics, or 'black box' car insurance, continues to be one of the main drivers for keeping pricing in check for younger drivers; yet for their older counterparts, take-up remains stubbornly low. Around 64% of the top five cheapest quotes for under-25s are now provided by telematics providers. That figure drops to 12% for drivers aged 25-50, and 3% for those over 50.

Nevertheless, the telematics industry has come a long way in a short time. Today, they provide almost one in five of the cheapest car insurance quotes in the market – doubling the coverage in just six years since Consumer Intelligence first started collecting data.