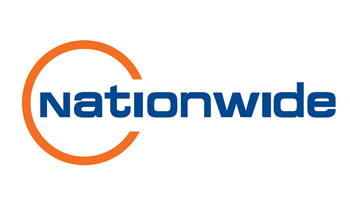 4 September 2020
Redde Northgate has today announced  the acquisition, by a wholly owned subsidiary, of certain businesses and certain assets of Nationwide Accident Repair Services ("Nationwide") by way of a purchase from administrators, for an initial cash consideration of up to £11m, plus a deferred consideration of up to £5m conditional on retention of certain trade business on satisfactory terms.
In a statement, the company said: "Nationwide is the UK's largest wholly owned repair network and the largest independent accident repair company in Europe. It is a strategic partner to many UK insurers, with whom, in several cases, Redde Northgate has existing relationships. Of the current 102 bodyshop sites, we will take up to 77 sites, providing the Group with national geographic coverage. Of these sites, there are a small number of freehold properties, and the remaining leasehold properties will be occupied under licence granted by the administrators and we will make a determination in due course whether to take leases on these sites based on whether we achieve satisfactory lease terms. The acquisition will see approximately £17m[1] of gross assets, including a fleet of mobile repair vans to service customers in their location, as well as approximately 2,300 of Nationwide staff, transfer to the purchasing subsidiary."
The full announcement can be seen here.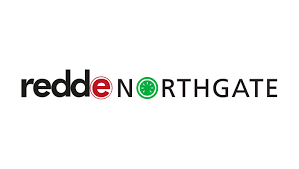 Commenting on the acquisition, Martin Ward, CEO of Redde Northgate, said:
"At the time of the Redde Northgate merger, we set out our vision to become the leading integrated mobility solutions provider. This acquisition, our first post-merger, is in line with that vision and significantly increases our strategic and operational capability to support a wider number of business partners requiring automotive repairs. We expect this acquisition will open up new markets to the Group, and in combination with an established pipeline of repair work from existing Group companies, such as FMG, it is well placed to maximise future opportunities.
We welcome those Nationwide colleagues who will be joining the Redde Northgate Group and we look forward to creating new value and service offerings for all our stakeholders."
Joint administrators appointed – PwC
Separately, Rachael Wilkinson and Rob Lewis of PwC, were appointed joint administrators of Nationwide Accident Repair Services and a number of its subsidiaries on 3 September 2020, confirmed safeguarding almost 2,350 roles across 80 sites including 77 repair sites and three office locations.
However, 540 roles have been made redundant as 30 sites were closed.
Rob Lewis, joint administrator at PwC, said:
"As with many other businesses, the group had to weather major financial fallout due to the economic impact of COVID-19, which meant that trading volumes were significantly reduced.
"Against that backdrop, the sale announced today reflects a significant positive outcome for the business, and we are especially pleased to have safeguarded 2,350 roles including apprentices, mechanics and technicians.  Sadly we have had to make 540 staff redundant. We are making every effort to support those workers. This includes providing guidance for employees regarding JobCentre Plus and Redundancy Payments Service processes."
Rachael Wilkinson, joint administrator at PwC, added:
"Companies across the automotive sector are still recovering from an extended period where activity ground to a halt, significantly depleting cash reserves.
"Some are only reaching a fraction of pre COVID-19 volumes despite reopening outlets. Consequently, the automotive sector is set for a make or break rebalancing period over the next few months.  Refreshed lending agreements, cash conservation and supply chain management will be key."
Here is the full court document of the Approved Judgment from Mr Justice Fancourt in the High Court of Justice (Business and Property Courts Insolvency and Companies List).
On 3 September 2020, Rob Lewis and Rachael Wilkinson of PwC were appointed Joint administrators of:
– Nationwide Accident Repair Services Limited
– Mobile Vehicle Repairs Limited
– Nationwide Crash Repair Centres Limited
– Network Services (Nationwide) Limited
– Nationwide Fast Fit Plus Limited
– Just Car Clinics Limited
– Just Car Clinics Group Limited
– Howard Basford Limited
– Seward Accident Repair Centres Limited