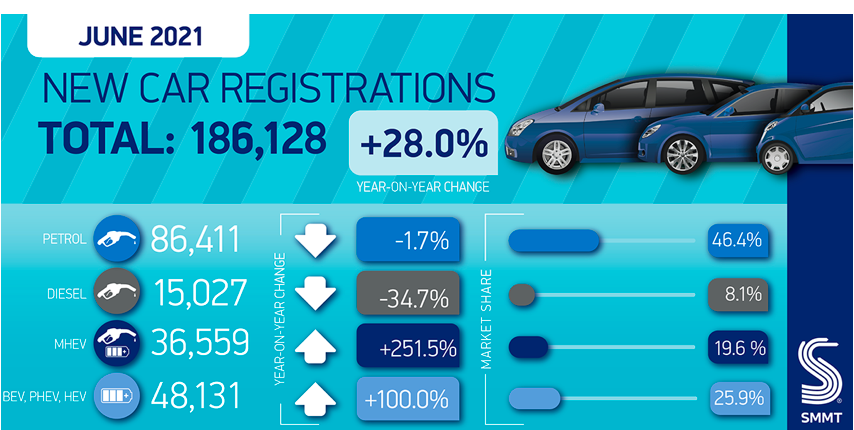 6 July 2021
SMMT yesterday released sales figures for June with Tesla Model 3 hitting top spot, selling over a thousand more vehicles than the VW Golf!
June saw a continued increase in BEV, PHEV and HEV vehicles with a % change vs June 2020 being 122%, 145% and 57% respectively and a continued drop in Diesel -34% and Petrol -1.7% sales. However, they also reported a continued impact on production as a result of the semi-conductor shortage  
While economic confidence continues to strengthen, with some independent forecasts for GDP growth reaching 8% in 2021, new registrations still remain adrift of pre-pandemic levels.
Returning to the previous decade average of 2.3 million new car registrations per annum, and for that total to be electrically-driven, consumers need certainty about the future with long term government commitments to incentives, and confidence in the rollout of charging infrastructure nationwide. A topic we explore in our forthcoming EV report and are exploring in our current survey to the claims supply chain market .