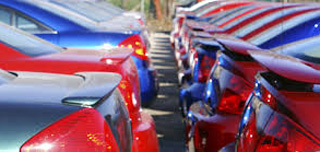 6 July 2020
An article in Motor Trader provides an overview of the used car market:
Mike Jones, chairman of dealer accountancy firm ASE said the momentum was building with a strong performance in used car sales.
"The retail drop, at 19%, shows that customer demand was strong, with fleets and leasing companies taking longer to recommence ordering. Overall performance was further boosted by strong used cars sales, where sales for most retailers significantly outperformed 2019.
"Being a quarter-end month, we would normally expect a sizeable level of tactical registrations to take place at the end of the month
"This was undoubtedly significantly lower this year, making up over 10% less of the total for the month than was the case in the prior year as less than half the volume of vehicles registered in the last two days of the month in 2019 were registered in the last two days of June 2020.
"Retailers and their brands are working hard to build demand in Q3 and we should see demand continue to rise as economic activity rises, particularly if the Chancellor delivers a much-needed boost to the sector in his mini-Budget on Wednesday.
Michael Woodward, UK automotive lead, Deloitte, said:  "Despite the year-on-year decline in sales, these results will have exceeded many people's expectations.
Dealerships have worked hard to encourage consumers back through their doors. However, the full scale of these efforts may not be reflected in June's figures as supply issues delay some registrations.
Ian Plummer, commercial director at Auto Trader, said although the market was down the picture was not as bleak as April or may.
"It's more important now than ever before that retailers accelerate their digital presence and adopt an omnichannel retailing approach.
"Although consumers can now visit most retailers, 15% of consumers we surveyed are still wary about doing so and as many as 80% are open to completing the purchase online or over the phone and only visiting the retailer to pick up their car."
Source: Motor Trader