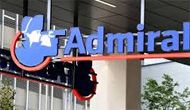 21 April 2020
Following increasing market speculation, highlighted by Trend Tracker last week, Admiral has become the first major UK motor insurer to give its customers a partial refund, as cars are parked-up and UK roads have become desolate.
Britain's biggest car insurer, has committed to return £110m to its policyholders, a £25 refund for each car and van on cover on 20 April – a total of 4.4m vehicles. The refund will automatically be returned by the end of May.
Admiral has also pledged a further £80m, primarily to reduce premium prices, with the biggest cuts to benefit renewing customers with above-average premiums, e.g. young drivers. They will also take measures to support NHS staff and give £4m to a Covid-19 support fund in south Wales, where Admiral is based.
Cristina Nestares, head of UK insurance at Admiral, said: "We want to give the money we would have used to pay these claims back to our loyal customers in this difficult time. We have also already reflected this change in driving behaviour in our pricing for customers and will continue to do so."
Gareth Shaw, the head of money at Which?, said:
"People will remember how businesses treated them during this crisis, and Admiral's decision to provide partial refunds to all of its car and van policyholders will certainly be welcomed by customers experiencing unforeseen pressure on their finances.
"Firms that act fairly now may see that they are rewarded in the future, and we encourage all other car insurers to follow Admiral's lead."
Addressing the topic of the insurance company dilemma, Trend Tracker's director, Mark Bull said last week, "UK motor insurers face many external pressures from both policyholders, bodyshops and their supply chain. Striking the right balance between customers' satisfaction and retaining sufficient capital to support and enable a viable and sustainable supply chain, whilst retaining operating ratios, may prove challenging.
"With annual premiums paid, UK motor insurers are coming under increasing pressure to return millions of pounds to policyholders. This course of action has already occurred in America with up to $10.5bn being committed."
Aviva has said it will allow customers to reduce their premiums by changing the amount of miles they expect to drive this year, however it stopped short of a blanket refund for all customers.
Bull expects other UK motor insurers to follow Admiral's lead.