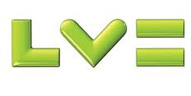 1 May 2020
LV= has become the second UK motor insurer to offer refunds on premium, however unlike Admiral who took the lead by applying a blanket refund, LV= is offering a scaled refund for customers through its Green Heart Support to help those who are experiencing financial difficulties as a result of the Covid-19 crisis.
The UK's fourth largest motor insurer (£1.57 billion Gross Written Premium) announced today that it's making £30 million available to its direct car and motorbike insurance customers, with refunds ranging between £20 to £50 per policyholder – proportional to the premium paid.
Unlike the Admiral's offer to their 4.4 million customers, LV= are offering eligible customers, by request via their website, which include those who:
Have not yet received the 80% payment scheme from their employer or;
Are self-employed and are unable to work or trade because of coronavirus, and haven't yet received the 80% payment scheme via the government or;
Were made unemployed at any point after 1 March 2020.
Steve Treloar, chief executive of LV= General Insurance said:
"Right now, there are millions of families across the UK who are facing unforeseen pressures on their finances as a result of coronavirus. Our research shows that a third of people with motor insurance are currently concerned that they will struggle to pay bills such as insurance premiums over the next three to six months with 1 in 10 saying they are very concerned at their ability to do so.
"So, we believe it's vital and the right thing to do to concentrate the additional financial support we can offer on those who are really struggling.
"We spent a lot of time thinking about the best way to help customers and this enables us to give between £20 – £50, which to some families will make a real difference. In taking this approach, we can do more for those who need help the most."
The £30 million offer represents around a third of the company's profits from 2019.
The announcement comes as the Financial Conduct Authority today asked insurers to consider refunding premiums and pausing payments for customers who've been financially hit by Covid-19.