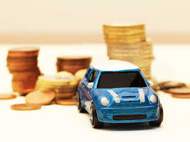 28 January 2020
Saga PLC is the latest insurance company to indicate that rising claims inflation leads to the market being challenging. On Tuesday, it said that underlying profit is expected to align with prior guidance, although its insurance and travel businesses have experienced 'challenging markets'.
Less than two-weeks ago, we reported on Hastings issuing a profit warning as UK Motor Insurers continue to face an extremely competitive and challenging trading environment, with claims cost increasing whilst premium income remains fairly static.
Saga, which specialises in services for the over-50s, including cruises, said that customer retention in its core insurance division had improved from 73% to 75% and that it had sold 317,000 of its innovative three-year fixed-price policies.
That said, the Saga branded home and motor policies are expected to be approximately 3% lower than last year, which reflects the 'highly competitive market', and a 'disciplined approach to underwriting new business'. The 'lower new business strain' means margins are expected to be at the higher end of the £71-£74 range.
Insurance Underwriting reserves remain in line with expectations, although Saga highlights that higher inflation on third-party damage and theft costs has meant overall inflation was up at approximately 7% from long-term expectations of 5%.
"This trend is not expected to have a significant impact on the current year but will have a modest adverse impact on future year margins if retail pricing conditions remain competitive," said Saga.
In December, Saga secured the services of the former Superdry PLC boss, Euan Sutherland, as its new chief executive.
Sutherland, who commenced his role on 6 January 2020, said: "I'm delighted to have joined Saga and to be working with a strong executive team. Although Saga continues to face challenging markets in Insurance and Travel, we have a clear focus on improving performance and cost efficiencies within the group, while strengthening our financial position and reducing debt."