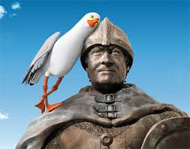 17 January 2020
UK Motor Insurers continue to face an extremely competitive and challenging trading environment as claims cost increase whilst premium income remains fairly static.
Hastings has announced that it is forecasting a 42% plunge in annual earnings and cut its dividend because of rising claims costs, sending its shares down more than 7%.
Hastings said it was also weighed down by rising repair and third party credit costs plus a "small number of larger bodily injury losses" during the last quarter of 2019.
The Association of British Insurers (ABI) had warned the market of turbulent times in their State of the Market 2019 publication as pressure on the market increases. According to the most recent data from the ABI, the average UK motor insurance premium is £468 (Q3 2019), £3 lower than the average a year earlier.
The government has also implemented changes to the way damages are paid to those who suffer serious injuries via the Ogden reforms.
Hastings said it now expects to post operating profits of around £110 million for the year, down from £190.6 million in 2018.
The company said that it has continued to apply price increases ahead of the market, meaning customer policies have remained broadly flat over the second half of 2019.
Hastings is more affected by rising motor prices than many of its peers due to its push for growth and focus on price comparison websites, analysts said.
Toby van der Meer, chief executive officer of Hastings Group, said: "Whilst the market environment has been challenging, with elevated claims inflation in the fourth quarter, we remained focused on our strategy of maintaining pricing discipline, applying rate increases ahead of the market.
"During the year we have also continued to make progress on our technology, operational and strategic initiatives.
"We have started to see the initial benefits of this come through, including our ability to maintain strong retention rates over the year, which I will talk about more at the full year results."
Hastings are not the only insurer facing pressure though as Direct Line, Britain's biggest motor insurer, said recently that it intends to cut expenses and bolster digital presence in response to stagnant market prices and stinging competition.
This news also follows EY's forecast in December 2019 that the UK motor insurance industry would make an underwriting loss in 2020 because price inflation was not keeping pace with the rising cost of claims.