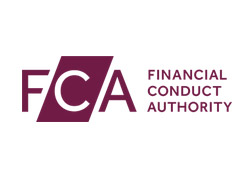 1 May 2020
The Financial Conduct Authority has today issued further guidance for firms when dealing with customers of general insurance and pure protection contracts who may be experiencing temporary financial difficulty as a result of the coronavirus pandemic (Covid-19).
The guidance builds on Principle 6 which requires a firm to pay due regard to the interests of its customers and treat them fairly, and ICOBS 2.5.-1R which requires firms to act honestly, fairly and professionally in accordance with the bests interests of its customer.
It sets out the FCA's expectations that insurance firms should consider whether their products still offer value to customers in the current situation and whether they can be doing more for those suffering a financial impact because of coronavirus.
Christopher Woolard, Interim Chief Executive of the FCA, said:
"The current emergency has altered the value of some insurance products and we believe that insurers should be looking at both whether their products still offer value. Firms should also look at how they can help customers who may be experiencing financial difficulties as a result of the virus. Many insurers are already taking some kind of action to assist their customers and we want to see a degree of consistency for consumers. Today's proposed guidance and statement aims to make our expectations clear to all firms in the insurance market and provide future certainty."
Admiral and LV= are the only UK motor insurers who have offered policyholders (customers) a partial refund due to coronavirus (Covid-19), Admiral offering a blanket £25 refund to all of its 4.4 million customers (approx £110 million), whilst LV= has committed £30 million to 'eligible customers'.
Far greater commitment has been made by US motor insurers who have pledged billions of dollars to be returned to their customers as road usage has dropper dramtically.